Kudocs manages your company
so you can run your business
COMPANY REGISTERS
GOVERNANCE & COMPLIANCE
SHARE ISSUES, TRANSFERS & CAPITAL CHANGES
BOARD & SHAREHOLDER RESOLUTIONS
COMPANIES HOUSE E-FILINGS
MEETINGS & DEADLINES
DOCUMENT STORAGE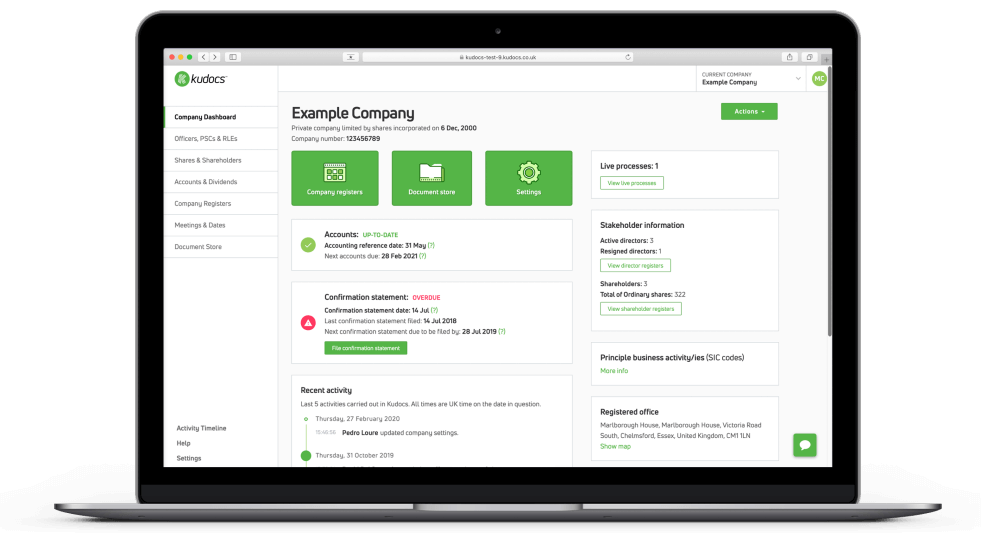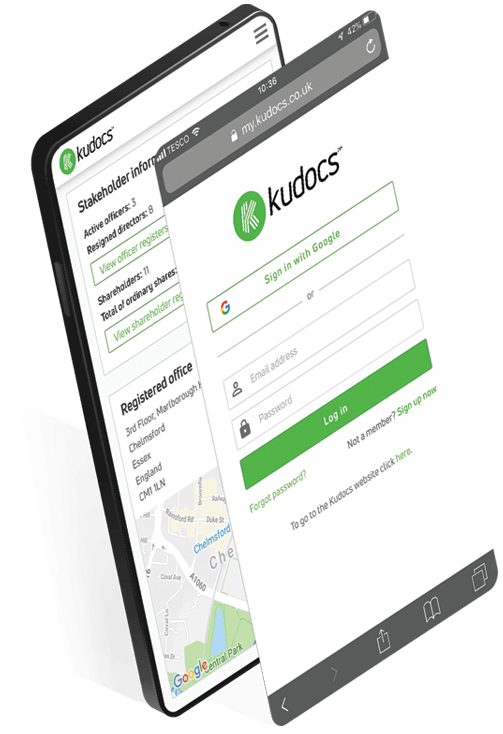 Welcome to Kudocs
Your 21st century company management tool
Company management can be a distraction from running your business – but it's critically important for your corporate wellbeing and managing key stakeholders.
Complying with governance & filing obligations, managing board & shareholders, controlling share capital & shareholdings… can be complex and fill you with dread. Quite frankly – it's not even that exciting compared to running your business.
Kudocs is the solution: a cloud-based system giving companies & advisors access to & control over corporate information. It simplifies the complex, demystifies the unknown, and makes it easy to own and control your company management, at any time from anywhere.
Looking after your company is no longer the task that you don't understand or dread. Welcome to the future of corporate management!
Register today
What does Kudocs do?
Generate & maintain company records as required by law
Complete all core corporate actions & changes
Connected to Companies House for live e-filing and updates
Quick to set up – only a few minutes to add a company
Easy to use – whether it's your first time, or you've done this before, it's intuitive
Fast – complete key actions up to 80% faster than traditional methods (e.g. appoint a director in 2 mins)
Robust, secure & transparent – share information & access with multiple users.
Full audit trail & encrypted storage.
No additional fees – Companies House e-filing fees included
View pricing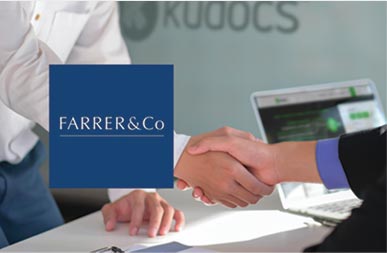 Farrer & Co LLP partners with Kudocs
Kudocs is delighted to announce its formal partnership with leading independent London law firm Farrer & Co LLP who will be using Kudocs to support their corporate practice.
Jonathan Haley, Corporate Partner at Farrer & Co says, "We are delighted to be one of the first adopters of the innovative Kudocs system and to have worked with them on its development…
READ MORE...

Step 1
Register for your free Kudocs
account in seconds

Step 2
Select the required package &
payment plan

Step 3
Onboard your company using
pre-populated Companies

Step 4
That's it! Start using Kudocs
and invite others to join
Subscriptions start from £10 per month
Packages
Remote access to corporate information, transparent & proper corporate governance, quick and easy board & shareholder resolutions, keeping on top of filing obligations… they have never been so important.
Why should they be complicated, confusing or frustrating?
Kudocs is the solution. Share information with multiple users, wherever they are. Interact with stakeholders with seamless ease (including electronic voting). Never miss a deadline again. Keep on top of your company's information.
Sign up
Free Incorporation with every Kudocs package
Kudocs is an authorised Companies House agent